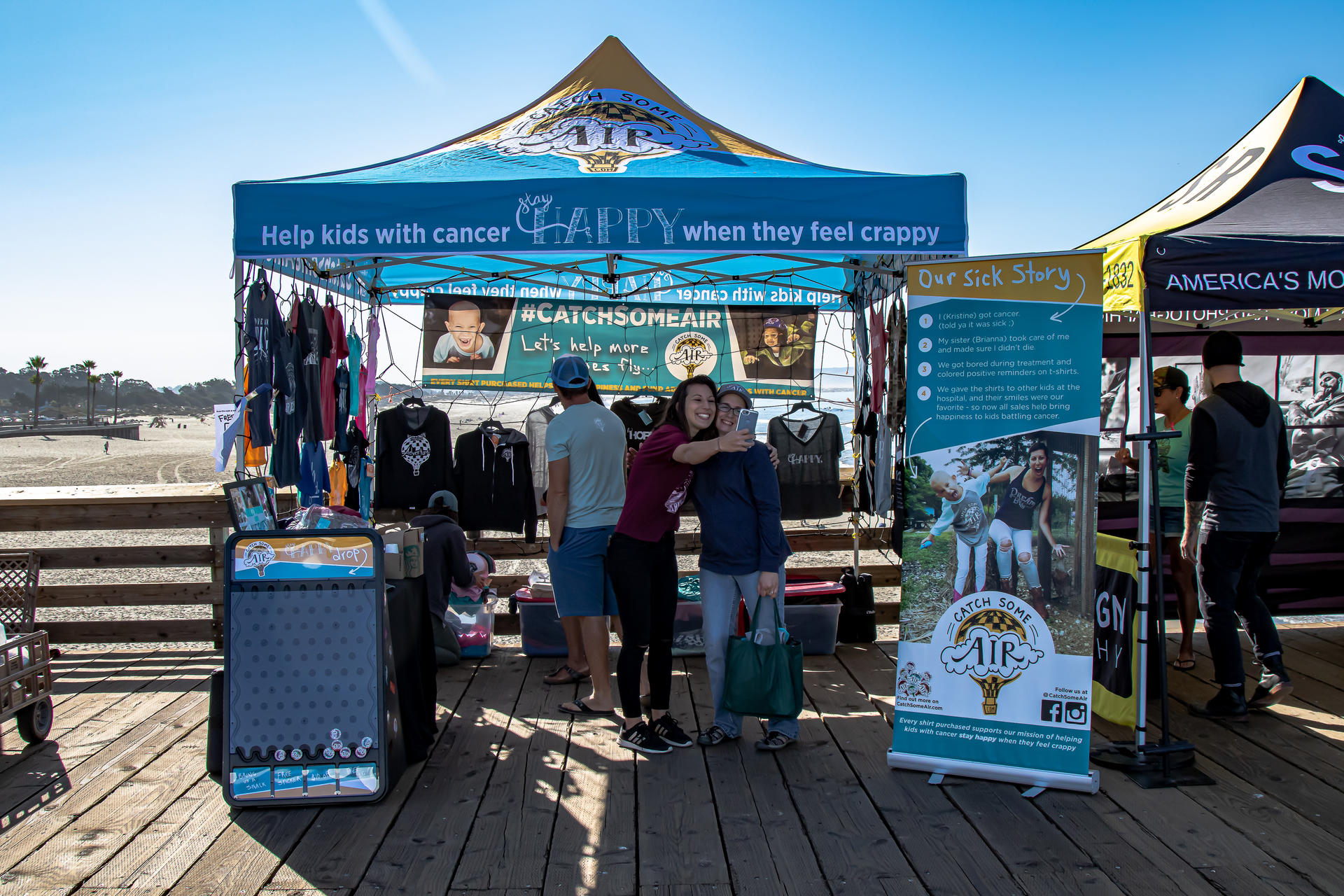 The Fair will include activities for the whole family, live music, food vendors, and more! Special vendors will also include businesses and organizations which support, educate and help people who are going through the cancer experience. Bring your friends and family to this event and while you are there, enjoy the Longboard Surf Contest!
Become a Vendor
Organizations providing health care and information on the Central Coast are invited again to participate in this year's Cancer Resource Health Fair at Surfing for Hope Foundation's 10th annual benefit event. The Surfing for Hope Foundation's Longboard Surf Contest and Health Fair will be held on Saturday, October 1, 2022, from 10 AM to 2 PM, at the Pismo Beach Pier. This event is designed to help inspire people challenged by cancer through the positive energy of surfing. As in previous years, during the contest, we will have informative cancer-related information and support groups (all pre-screened by myself, Tom Spillane MD). Local bands donate their time and the Pro-Am status of the contest makes this event popular among both visitors and locals alike. 
Our surf and medical community here on the central coast are always generous supporters of this event and our cancer resource health fair always involves more than fifty of our local providers (as surf contestants as well as volunteers). Many of the nurses, pharmacists, and ancillary providers are regular volunteers each year and actively participate in the day's events. All of our non-profit beneficiaries and cancer-related support groups will be represented as well. 
Most important in our mission is to educate and raise awareness of the myriad of resources available to patients as well as medical providers. All proceeds from Surfing for Hope will benefit the local cancer resources in San Luis Obispo, California. Since 2012, Surfing for Hope has raised more than $450,000 to support local services such as the Hearst Cancer Resource Center and our own Pure Stoke Youth Camp, which provides monthly surf clinics for children of families affected by a family member with cancer. 
Again this year, your registration as a Cancer Resource Health Fair participant will include the setup and breakdown a covered tent, table and chair for your exhibit. All you have to do is show up! All information for participants is available on our website surfingforhope.org under Cancer Resource Health Fair. 
Spots for $1500 are still available, but space will be limited so we encourage you to reserve now by replying to this email.  For more information visit our website: surfingforhope.org/pharmaceutical. Thank you for your continued support, we could not have done this without you! 
Sincerely: Cancer Resource Health Fair Coordinator:  Karen Allen MD
Co-Founder and Director: Tom Spillane MD, & Associate Director: Andy McKay 
Please download our application Contact Us to learn more: